Vitastiq is preparing to launch a new portable device that measures your body's vitamin content by passing a sensor over your skin. It works with a smartphone app that shows you whether you need more vitamins and minerals.
The Zagreb, Croatia-based company has been working on the technology for two years, and it just launched an Indiegogo crowdfunding campaign to raise $49,000 for manufacturing and an Android app version.
The device taps the combined knowledge of medical technology devices and old-fashioned acupuncture to measure the vitamin content in various parts of your body. The technology uses the research of electroacupuncture (EAV) expert Reinhard Voll. It measures the vitamin content in your skin at various acupuncture points that are outlined on your body on the smartphone screen. It does so by measuring the electrical status of the skin.
Vitastiq has a functional prototype ready, and it hopes to ship the devices in the next two months.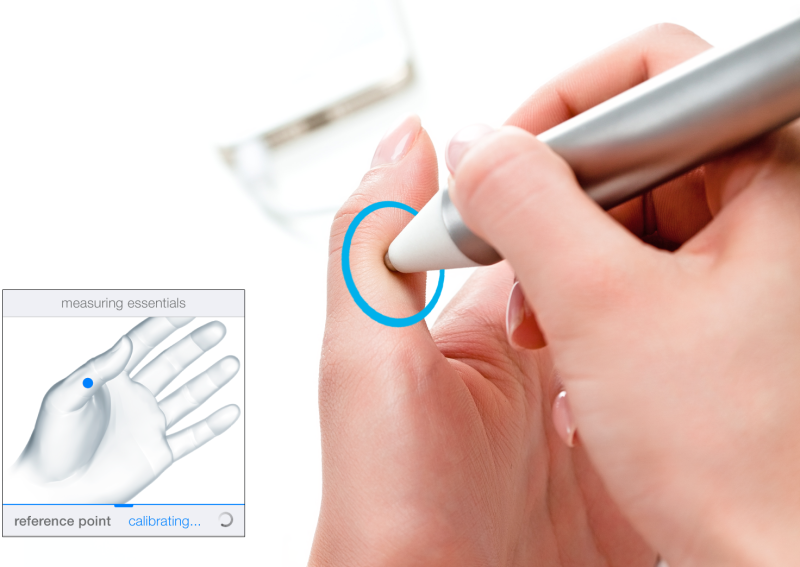 Image Credit: Vitastiq
Dubbed Vitastiq, the device uses painless and noninvasive methods, instead of a blood test at a doctor's office. It provides you answers within minutes, said Ivis Buric, a spokesperson for the company. The smartphone app shows you all of the points on your body where you need to measure to get an accurate reading.
After giving you a reading, Vitastiq gives you advice on nutrition to address any deficits. You can track your progress over time. Vitastiq can track the status of 30 vitamins and minerals.
The team got the idea for the product after working in an advertising agency. After years of laboring on other products, they decided to do one of their own.